Welcome, Clients!
On this page you will find current client information, class/group schedules, current events, and more! If you are not a current client at TryLife Center, click here to learn more about our program, or call us at 724.339.9399. Ready to make an appointment? Click the button below!
100% Confidental. 100% Free. New clients are seen by appointment only.
News & Current Events
This Month's Sales & Specials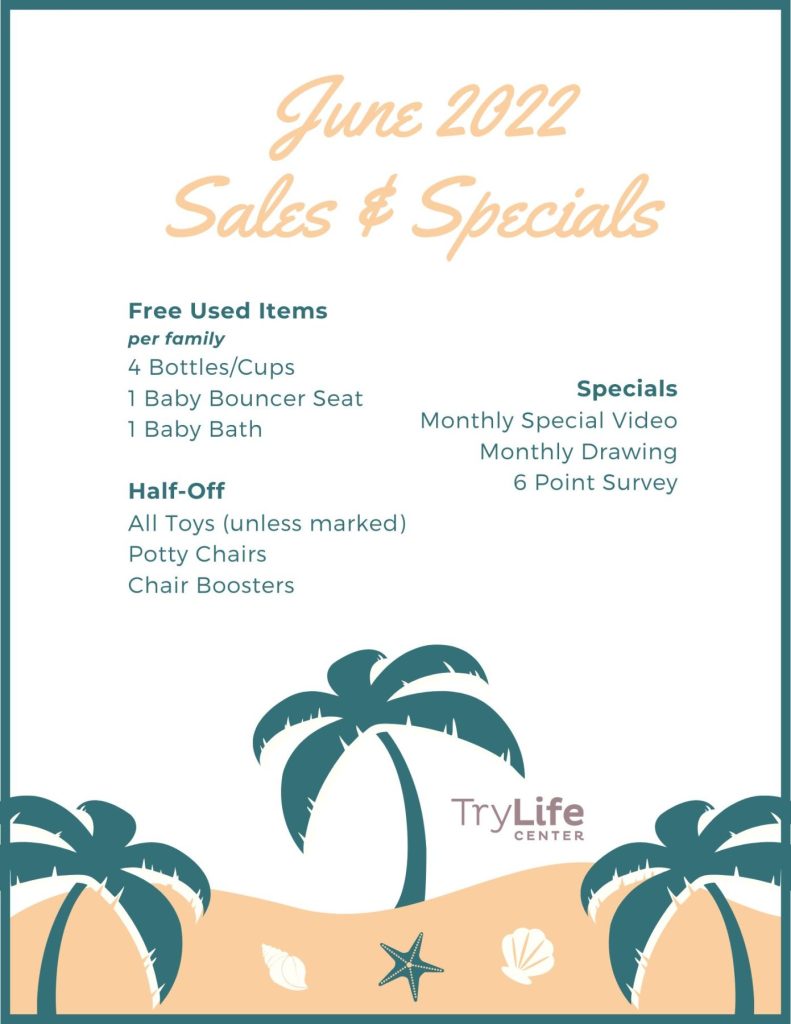 You are eligible to enter our monthly drawing once per visit, and eligible for the special video and survey once per month.
We're starting regular classes!
Scroll down to learn more about our current class offerings, see our class schedule, and sign up for the classes. You're welcome to sign up for as many as you like!
We're opening a new location!
Soon, we will be opening a location in New Kensington, PA at the Salvation Army (Fort Crawford Elementary Building). We are so excited for this new journey and thrilled for you all to be a part of it. Hours, etc. TBD. Stay tuned for more information!
Groups & Classes | July-Sept. 2022
Support Group | Safety Is No Accident
Facilitated by Erica Kemp, Counselor

2nd Tuesday of Every Month (Starting July 12) – 6:00pm-7:00pm

IN-PERSON | Main Location (1155 Wildlife Lodge Road, Lower Burrell)
Class | Relax, Refresh, and Unwind
Facilitated by Jeannie Dennis, Counselor

Every Tuesday (July 12 – September 13) – 6:00pm-7:15pm

VIRTUAL | Zoom
Bible Study | Unshakable Hope – Max Lucado
Facilitated by Jeannie Dennis, Counselor
Every Thursday (July 7 – September 22) – 6:00pm-7:30pm
VIRTUAL | Zoom
Client Information
Client Information & Agreement Packet – Updated June 2022
Counselor Corner
Coming soon!