Helping Families Succeed
TryLife Center provides free and ongoing support to families. Parents who are expecting or who are the biological or legal parent of a child under three are eligible to participate in our main program. Main program services are offered in both our Lower Burrell and New Kensington locations.
Education
TryLife Center offers a variety of educational services, catered to client needs. Through one-on-one education sessions, support groups, or group classes, clients can choose to learn about topics including:
Pregnancy, Abortion, Adoption, & Parenting
Pregnancy Care & Expectations
Fetal Development
Childbirth
Postpartum & PPD
Child Care & Parenting
Life Skills (cooking, budgeting, etc.)
STD Risks/Info & Sexual Health
We also have a pregnancy and parenting library.
Individualized Support
TryLife Center offers one-on-one support that is tailored to the needs of our clients:
Pregnancy support: pregnancy help and information, discussion about options, help figuring out how to share the news with family/friends, post-abortion support, and more!
Parenting support: parenting help and information, parenting support through different ages and stages, tips for developing healthy co-parenting relationships, and more!
Life skills support: assistance with developing a budget or plan for paying off debt, understanding complicated forms, building healthy habits, creating a healthy home environment, understanding proper nutrition, and more!
Referrals: help locating and connecting with other community resources to meet the needs of our clients that are outside of our scope (WIC, employment, housing, legal assistance, mental or behavioral health treatment, etc.)
Material Assistance
Because having a baby and raising a family is expensive, one in three families struggles with the cost of necessities such as diapers and wipes. It is challenging for these families to afford things like new car seats that meet safety standards. That's where we can help.
Our store offers the following items at no cost to clients:
New cribs and crib mattresses
New car seats
Diapers and wipes
Formula and baby food
New and gently used clothing
Toys and books
Strollers and highchairs
Maternity clothing
Breast pumps and women's sanitary items
And so much more!
Each item in our store has a "point" value. Clients earn "points" that are used to shop in our store area at no cost. Points are earned through participation in educational activities, one-on-one support services, support groups, or volunteering. Clients are able to choose how they earn points.
TLC Clinic
TLC Clinic currently provides free pregnancy testing and limited OB ultrasounds. Clients can also receive free educational and referral resources. TLC Clinic's STD/STI testing and HIV/Hep C screening services are paused for now, but will be available again soon!
Disclaimer: TryLife Center and TLC clinic do not perform or refer for abortion procedures.
E-Newsletter
We've gone digital!
In an effort to direct more of our limited funds to our clients and their needs, we are phasing out our paper newsletter and other mailings. Emailing updates and invitations to our supporters costs us approximately 10% of mailing paper newsletters, saving us thousands of dollars a year!
Click the button below to sign up for our E-Newsletter with just your name and email address.
If you have any questions, feel free to call us at 724-339-9399.
As always, TryLife Center respects your right to privacy and will never share or sell your information.
Past Newsletters
In an effort to direct more of our limited funds to our clients and their needs, we are phasing out mailing printed invitations to our events. Emailing our supporters costs us only 10% of printing/mailing expenses, saving us thousands of dollars a year!
Not sure if you're on our email list? Click the button below to sign up with just your name and email or call us at 724-339-9399.
Upcoming Fundraising Events
Walking for Babies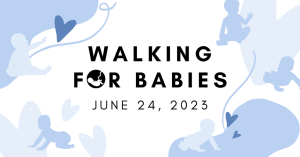 Click Here to Register or Learn More
Click here to download our physical pledge sheet.
Interested in becoming a corporate sponsor? Click here to download sponsorship information and the sponsorship form.
Fall Fundraiser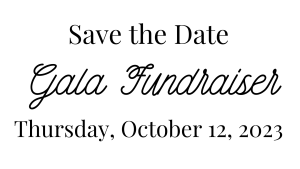 More information coming soon!
Ongoing Fundraisers
Baby Bottle Fundraiser

Virtual, hybrid, and traditional options are available!  Click the button above or contact the Center for more information.
Seven Weeks Coffee Partnership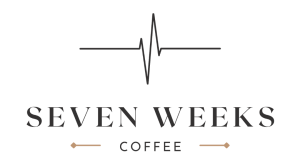 Does your coffee support life?  Seven Weeks Coffee does!
Buy delicious, mold-free, ethically sourced coffee through the button below and 15% of your purchase will be donated back to TryLife Center!